Athens GA Complete Tree Care
Emergency Tree Service
Professional Arborist
Tree Trimming
Stump Grinding
Emergency Tree Removal
Tree Cutting
Tree Pruning
Need your trees Removed, Cut or Trimmed?
Let an experienced Arborist handle the task. Call Leytons Tree Service today!
Athens Tree Trimming
Unkempt limbs pose a serious danger during severe thunderstorms or high winds. When a tree grows over a residence, this puts the occupants at risk. A breaking branch or limb could come down onto your home, potentially causing serious injury or death. Why risk it? Eradicate the offending limb and keep your peace of mind during our next Georgia thunderstorm! Having your trees that are close to house pruned or removed when diseased can give you peace of mind when summer storms arrive with strong gusts of wind.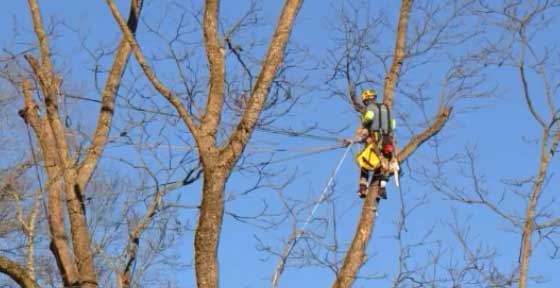 What our Happy Tree Service customers have to say:
Had several trees that were struggling with insects and were become sick-looking and losing most of their leafs. I called Laytons Tree Service Athens GA and had one…
Service was very professional, fast, on time and cleaned up well. They guys from Laytons Tree Service were helpful: explained what they would do, how long it would take...
Guys from Laytons Tree Service came out and gave us a very reasonable quote for tree removal, removing several bushes and trimming our other trees at our house.
Did you know our consultations are completely free and confidential?
Need your trees Removed, Cut or Trimmed?
Let an experienced Arborist handle the task. Call Leytons Tree Service today!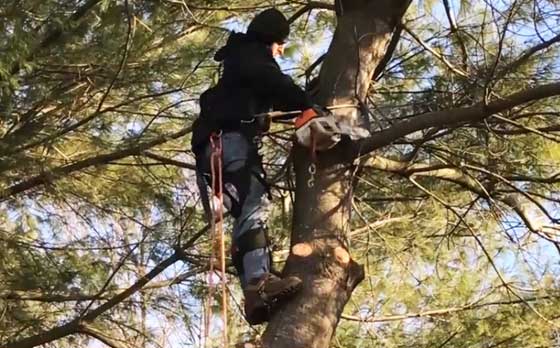 Tree Pruning
Are you neighbors unhappy with the big white oak that drops leaves on their yard every year? If your trees are fully grown and reside close to your residence, most likely you will have to clean your gutters due to leaves in them and you will have to spend an hour raking up leaves so the grass can grow in the spring. Oak trees also have a nut they drop called acorns and if you have an oak tree in your yard you know how annoying acorn is when they fall into your landscaping and on your sidewalks. Acorns can be a tripping hazard and they are as painful as legos to walk on. Get your trees pruned today by Leytons Tree Service. We know where and how to cut your tree so they won't be damaged by being cut. Getting your trees pruned can eliminate your leaf and acorn problem.
Who Needs Tree Service in Athens?
Business Owners
To all business owners of Athens, Georgia!  Keeping up with running a business is very time-consuming. If you have trees or shrubs on your property, it is necessary to keep up with them so they don't start looking overgrown or unkept. Trees that are close to your building can create problems for your building, such as limbs breaking off or leaves dropping on your roof and yard. If you have trees around your parking lot, it is important that you remove trees that have contracted some type of disease immediately! The last thing you want is a branch to fall on your customer or employees parked car! Let us help you keep up with your business property maintenance and ensure that your customers have a safe and enjoyable experience!
Need your trees Removed, Cut or Trimmed?
Let an experienced Tree Service company handle the task. Call us today!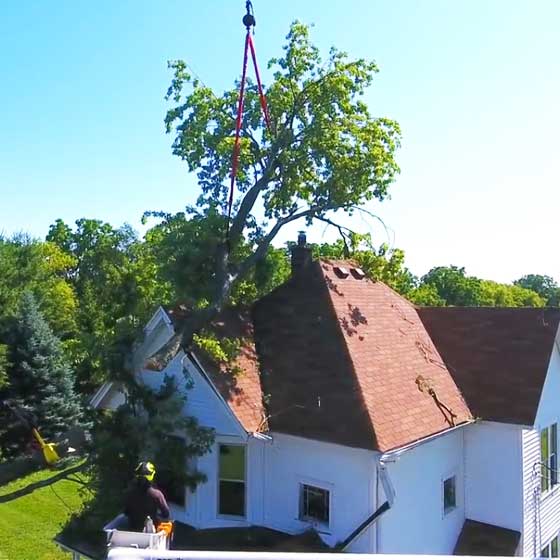 Home Owners
Owning your own home comes with many responsibilities! And the yard is an important part of your home's appearance. Whether you are hosting a cookout or playing ball with the kids, this is where many memories are made with your family and friends over the years! Having trees in your yard creates shade in the summer and can even lower your electricity bill when the hot days roll in! When autumn arrives you will notice how messy your trees can be as they shed their leaves all over your yard and on your house roof. If your trees become a nuisance, call us! We can prune back your trees from hanging over your roof and lessen the mess in your yard. If a storm rolls in with high winds, you may have limbs fall from your trees. This can be a sign that the tree is not healthy and needs to be taken down. No one wants the danger of a dead tree in their yard when hosting a barbeque! Something you will notice is that when a tree is cut down, the stump is always left behind. This is something we can also take care of for you. We offer different types of stump removal that leave you behind with no mess! Take care of the trees in your yard so you can make safe and happy memories to last a lifetime!
Call Laytons Tree Service today (706) 410-2979!
Keeping your trees and property maintained is an important part of life. We are here to help you take care of your trees and offer you reliable and professional work with Laytons Tree Service in Athens GA.